Howdy, Pelletheads! I'm just here smoking up my 20 pound Boston butt with my new Yoder YS640S.
And think I should share my review of this pellet smoker and how I was thrilled by the new ACS controller feature introduced as an upgrade to the former Yoder YS640.
A few months ago, I was introduced to this pellet smoker during a friend's party. Although, I have been a crazy user of the typical charcoal/wood smoker (my wife gifted me).
When I visited my friend for the party, he cooked us one of the best ribs I've ever tasted. I never knew there was a pellet grill that could do a great job as this…..but then, I knew one thing for sure…. I must buy one. That was how I fell In love with the YS640S. So I bought one.
A Little Bit About Yoder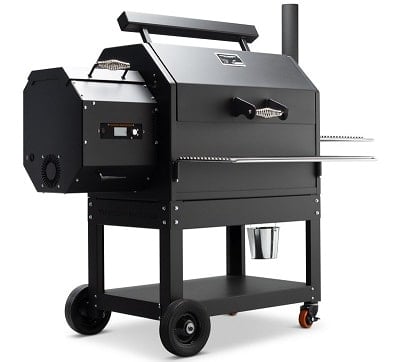 Yoder has been around for a while as a popular manufacturer of different lines of grilling products. With recent business growth, the company is reputed as one of the leading producers of the best pellet grills.
Quick navigation into the Yoder YS640S
Temperature range- 150-600°F
Weight- 335lbs
Hopper capacity- 20 pounds
Control panel with 5-degree increment precision
10 gauge steel on the cooking chamber, 14 gauge steel on cart and hopper
Features internal baffle for heat adjustment
Made in the US
Let's check out some of the features of the Yoder Ys640S.
Cooking Range And Space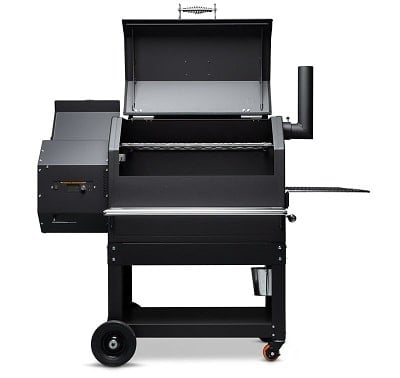 YS640S comes at a cooking range of between 150-600°F. At 150-600°F, you can slow cook or sear a streak on the go.
For me, I typically set my cooking temperature at 150 degrees and put meat on the shelf. Then I let it go for about an hour before I adjust my cooking temperature and rock on.
Going further, the cooking chambers have two levels. The primary level has a cooking surface of 800 square inches split into four different removable grates.
To access the second level, slide-out or remove the cooking chamber. Both cooking areas come at a total of 1,079 square inches.
During one of our Halloween camping cookouts, the large cooking space allowed me to smoke several pounds of turkey on the go.
Adaptive Control System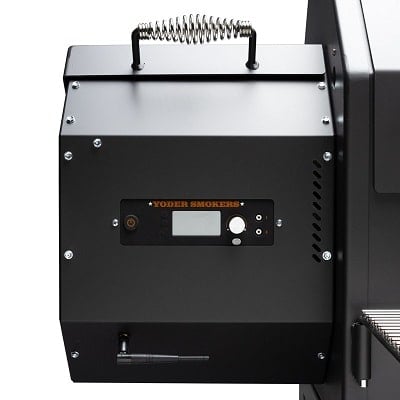 Yoder introduced a new adaptive control system into this model. The ACS controller is designed to adapt to a particular environment so as to control the amount of fuel needed for optimal temperature maintenance.
The controller reacts to every temperature change that occurs when the lid is open or when you put cold meat on your grill.
Being one of the best quality controllers you can ever find on the market, the ACS controller comes with a bright and readable LCD, calibration, and lots more. This controller is by far the easiest one I've ever used.
I noticed a little complexity on the controller but in a good way. When smoking, I noticed that it analyses the meat temperature in a proper and detailed way.
When I was smoking Babybacks, I love how the digital controller helped me maintains my desired cooking temperature, and I was able to achieve a thoroughly- cooked food.
With the temperature control feature, the distribution of pellets is also controlled.
And when you're almost done with cooking, you can lower your cooking temperature by setting the ACS controller.
If you're looking to smoke your meat while keeping your guest entertained on the go, Yoder YS640S will do the job.
Fireboard Wifi and Bluetooth Connectivity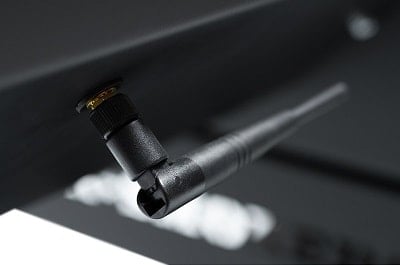 Okay, this is something I really appreciate:  WIFI and Bluetooth connectivity are now integrated into this grill by including the Fireboard's temperature monitoring technology in the ACS controller. This feature brings not only Wi-Fi but also Bluetooth connectivity to your mobile phone.
I was able to monitor my cooking temperature, receive temperature updates. And in fact, I can adjust the temperature- all from the comfort of my room. This is definitely a steal at its price. Just download the mobile app, and you're good to go. You can check the Yodersmoker website for more info on the mobile app.
Excellent ceramic igniter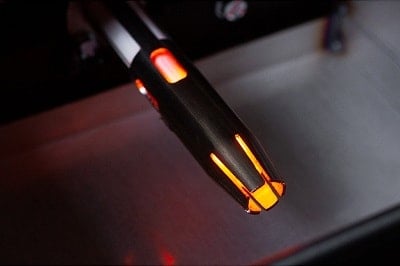 The excellent ceramic ignition system is functional than most igniters out there. Unlike my YS640, which I usually have to light the igniter over and over again before smoking. The YS640S ignition systems do not fail. The 3-year warranty on the ignition is a big plus.
Easy to operate, an incredible result
YS640S provides an excellent quality taste when you use them traditionally as your pellet smoker.
With incredible craftsmanship, the YS640S produces flavors known to the wood fire, alongside the ease of "set and forget" style.
Quality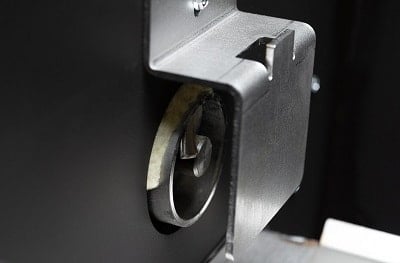 Undoubtedly, Yoder is a bit pricey, and that's because of the high-quality and engineering efforts invested in assembling this model. Yoder used the best materials in the market for the pellet grill build.
In the body of this pellet grill, Yoder uses authentic stainless steel that combines 10% and 18% chromium to provide oxidation and rust-free experience.
Check out this fact about stainless steel, and you'll love the fact that Yoder included this material into its pellet grill. (https://www.ajcmetal.com.au/5-facts-about-stainless-steel-that-may-surprise-you). Experienced smokers don't joke with quality stainless steel material.
Warranty
Yoder provides a 10-year warranty on the body of the grill, three years warranty on both the igniter and control system. That way, your investment is safe for years.
Made in the US
If you're like me, I'm this kind of guy obsessed with American products (probably because of its Genuity). I'm not a fan of foreign products- and that's definitely because most Chinese-made pellet grills are just a piece of junk (no pun intended).
Price
To buy a Yoder smoker, you'll need to spend over $1799. Of course, that's a bit higher than most grills out there. At 335lbs of weight, the build qualities and features offer real value for the money.
Yoder spent more time to build these pellets, so I'm not surprised at the quality it comes out it. Oh, and if you're looking to buy the best gas grill under $500, you may want to check out this buyer's guide.
The price is a bit high. But if you can afford it, then you should go for the pellet grill. The investment is well worth it.
Conclusion
I've fallen in love with my YS640S, and I'm not planning to trade it for anything else. Thanks to Yoder for such an incredible cooking machine.  I challenge Yoder to work on the cover.
Now, I just finished my Babybacks seasoned with Bexten's best mango peach habanero rub.
Overall, if you're looking for a pellet grill for your upcoming backyard BBQ and cook-offs, Yoder YS640S is definitely a pellet grill you should give a try.
Other great pellet grills worth considering
Last Updated on August 6, 2020 by Judith Fertig