Are you struggling trying to figure out how to keep a charcoal grill lit? Here are some tips to determine the source of the problem. We'll also cover a few methods that will make it easier for you to start fires for grilling. Then, we'll touch on the quality of the charcoal and some other elements of keeping a fire lit.
How to Keep a Charcoal Grill Lit: Top Seven Tips
1. Use Dry Charcoal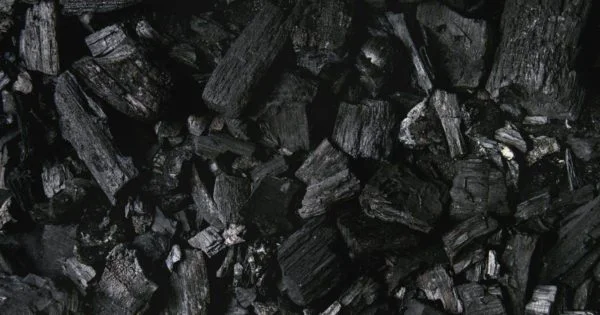 Though this tip might seem obvious, it isn't always the case. Most people assume that the charcoal is already dry when they buy it from a store. Even if the charcoal is not completely wet, it will still impact your fire if there is too much moisture on the inside.
Even though charcoal is dry, it can absorb moisture very well. As a result, the charcoal will be challenging to ignite immediately. The good news is that if you put wet charcoal in the sun for a couple of hours, most varieties of charcoal will become dry. Unfortunately, some briquettes can collapse when wet, making them more difficult to salvage.
Charcoal that is somewhat moist can be used to grill, but dry charcoal must be used to start the fire. You should also understand that charcoal can last for a long time. As long as it's dry, you can light it without a problem.
If you're confident that this isn't the issue and your charcoal is not wet, continue reading to learn a few more intriguing reasons why your charcoal grill can't stay lit.
If you're using wood, here are some tips about the best wood for smoking meat.
2. Have Enough Ventilation
Fire requires oxygen. Despite what you may believe, the fuel in this situation is air, not charcoal. You may have noticed that your grill has various vents. They allow oxygen to reach the embers that are burning, causing combustion. These vents can be problematic because they aren't very large, and things like ash and lumps of charcoal can obstruct them.
It's possible that your charcoal doesn't have enough airflow if it doesn't remain lit. The charcoal extinguishes when there is no more air present. This is similar to snuffing out a candle flame with a small cup.
Once you have made sure there is more ventilation in your grill, try lighting your charcoal again.
Remember to always keep your vents open when grilling. To start, fully open them to produce a funnel of hot air. You can control the grill's temperature by opening and closing the vents. The grill's temperature will increase as you open the grill vents and decrease when you close the vents.
3. Clean the Grill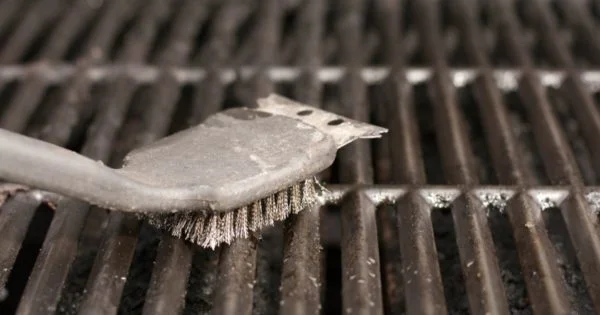 It is very important to clean your grill before you use it so that you can have proper ventilation. Cleaning a grill is a simple task that doesn't require much explanation.
If you don't use the grill too often, once a month is sufficient. If you use your grill often, clean it after every use. Ensure the grill is dry because it will become ruined if water gets into it. Remove all traces of ash because they hold on to moisture.
4. Close the Lid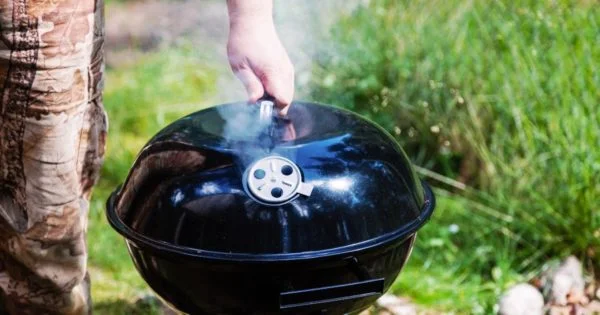 Most grills have lids, including smokers and the renowned green egg. The majority of barbecues include a cover, which promotes uniform cooking. If your grill has a lid, the drawback is that if the lid is closed too soon, the charcoal may lose heat and go out.
You only need three things to start a fire: fuel (wood or charcoal), a source of heat (firelighter), and oxygen. Without all three of these elements, it will be impossible to start a fire.
When is the ideal time to put the lid on your grill? When grilling thick steaks or huge portions of meat, you should cover the grill often so the meat can cook slowly and completely on the inside.
Additionally, you might want to cover the grill if you add wood chips or prepare a hearty dish like potatoes. Just like in an oven, you need convection to cook the food, but there's no need to cover your grill before lighting the fire and making sure the grill's temperature is high enough.
5. Use Higher Quality Charcoal
Make sure you use top-quality charcoal for grilling. Just one bag of light charcoal can cost a few dollars, while some sophisticated briquettes or fine lump charcoal can cost up to $20. So, why is it important to use high-quality charcoal for grilling?
The type of charcoal you use will make a noticeable difference. Cheaper charcoal is challenging to ignite, and it will be difficult to keep it lit. It also generates relatively little heat. It frequently has a low carbon concentration of around 50%.
Japan is the source of the world's most costly charcoal. It is known as Binchotan. Binchotan charcoal burns at about 300 degrees Fahrenheit without emitting smoke and is composed of solid oak.
You might be using the wrong charcoal if you have difficulty keeping your barbecue running. It's worthwhile to spend a little extra on charcoal that is higher quality. It's essential for controlling the temperature of your grill.
Fruitwoods, hickory, and mesquite will give your grilling some flair. Charcoal is only half of the equation. Additionally, wood will keep the coals burning.
6. Stack the Charcoal Better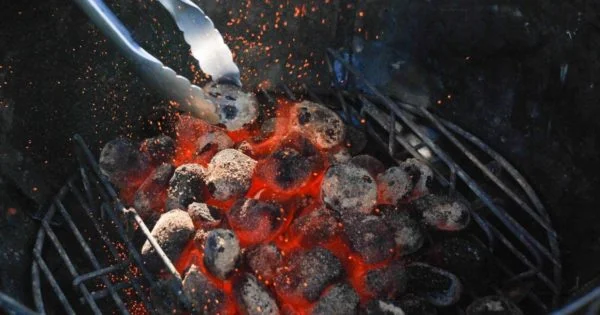 After speaking with a few professional grillers, they revealed that one of the most common problems beginners face is that they stack the charcoal incorrectly. This can lead to problems like the grill not staying lit, and it happens a lot more frequently than you might expect. The positive news is it's an easy fix!
If you don't stack the charcoal before lighting it, air won't be able to get inside and feed the flames. Also, never place coals flat on the grill. You should pile the charcoal high and leave gaps between each of the coals.
Using a charcoal chimney could be a very helpful fix. The only issue is that they are frequently large and unusable. If you love charcoal chimneys, feel free to use them, as many people prefer them!
Simply put, your grill won't remain lit if you are not stacking your charcoal properly. This is a fundamental grilling technique, so keep practicing until it's perfect!
How the charcoal is stacked can make the difference between a scorching, practical barbecue and one that is only passable.
Learn about the difference between a charcoal and a wood smoker.
7. Too Much Humidity
Did you know humidity can also affect your grilling? Unfortunately, there are a few elements of grilling that you just don't have control over. Even if you're using the perfect technique, the best grilling equipment, and dry charcoal, you still can't control the humidity. There is really not much you can do when it comes to the weather.
Humidity levels up to 70% are standard in many locations worldwide and can be problematic when trying to start a fire. The humidity dampens everything in the environment, which includes your charcoal and wood. This will not only make it harder to start the fire, but it may also result in your charcoal cooling out and dying since it is not heated sufficiently.
July is considered to be the wettest season worldwide. At this point, everyone wants to take their grills outside. Luckily, not everyone has this problem. The perfect weather to keep your charcoal grill lit is on a sunny day with not too much wind and humidity.
If you're struggling with humidity, there's not much you can do to reduce it. As soon as the first few coals are lit, you should keep adding dry fuel to keep the fire going. Humidity won't stand a chance against your grill if it has reached a temperature over 450° F.
Conclusion
We hope you have been able to find out how to keep a charcoal grill lit. Now that you're equipped with everything you need to know, you are now ready to start the grill and prepare some amazing food for your loved ones.
We all have horrible grilling days, but there are always ways to improve your technique. Even though things don't always go as planned, perfecting your grilling techniques can help on those days when you can't control your environment.
Now that you understand how to maintain a charcoal fire, it's time to marinate some meat and light the grill. Next up, learn about the top 9 best BBQ subscription boxes!
Last Updated on September 18, 2022 by Judith Fertig