Once charcoal starts to have grayish edges, use a poker device to stir it about. When the air hits the charcoal, it will soon heat up, helping you to grill your food. Moving items around every couple of minutes can help the charcoal burn faster, which is also the answer to how to keep charcoal lit.
Reasons Why the Charcoal Doesn't Keep Lit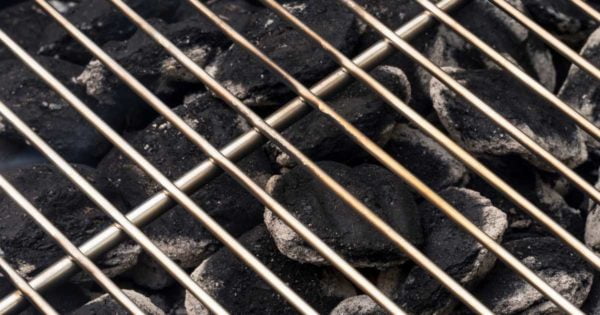 The first thing that comes to mind is that we probably don't stir the charcoal regularly, though the answer might be more complex.
Let's get deep into healthy grilling habits and a couple of strategies for lighting a fire more easily and effectively. To end on a high note, we'll discuss the most frequent methods of lighting up a grill, explaining the primary reason why you can't keep your charcoal lit.
Wet Charcoal
We all expect charcoal briquettes to be dry when we buy them – and they usually are. But if you have some in your yard, they may easily become too wet to use. This is because charcoal is porous and highly dry, so it readily absorbs moisture. This type of charcoal will take some time to fire!
There is some great news for BBQ fans: almost all types of charcoal can be dried by simply placing them out in the sunlight for a few hours. Some briquettes may be more difficult to save since they disintegrate when wet.
Remember to use dry charcoal at the beginning – you can always add less-than-ideal components afterward.
Low-Quality Charcoal
Is the price of coal significant? Yes.
When it comes to grilling, it's not the time to cut corners, especially concerning charcoal.
Cheap charcoal, which has a low carbon concentration of around 50%, is difficult to light and difficult to keep alive; it also generates fairly little heat.
If you want to have a great grilling experience, always use high-quality charcoal, especially binchotan – the finest quality Japanese charcoal.
Ventilation Problem
You may believe that charcoal is the fuel for your charcoal grill, but in reality, it's the air, as fire requires oxygen.
You may have noticed that your grill contains vents – they allow air to reach the burning embers, resulting in the ignition. The main problem with vents is that they are quite tiny and can become blocked by small pieces of lump charcoal or ash.
If your charcoal doesn't remain lit, it may be due to a lack of air. The good news is that you only need to allow some air before trying again and you'll have no trouble relighting your charcoal.
Things to Do Before Starting Your Charcoal Grill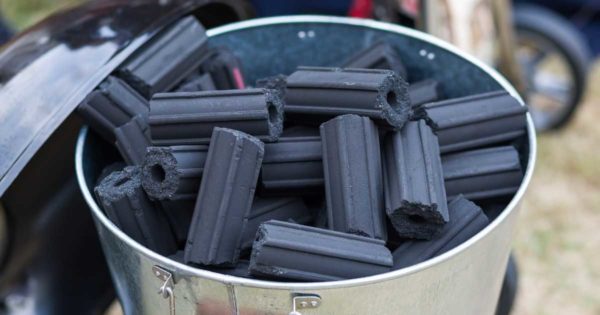 It's time to light the charcoal barbecue!
Before you get started, there are a few things to think about:
First, prepare the grill for lighting before you begin. Make sure to choose the highest quality charcoal available within your limits.
Since charcoal imparts smokiness, selecting the appropriate type is critical. If you save money in this phase, your cuts of meat may taste bad. Plus, choosing the correct charcoal is crucial, whether in big or smaller chunks.
Lastly, it's time to arrange the charcoal. You cannot simply throw it onto the grill. You must arrange the parts in ascending order of size to produce the best smokiness.
How to Use a Grill Lighter to Light a Charcoal Grill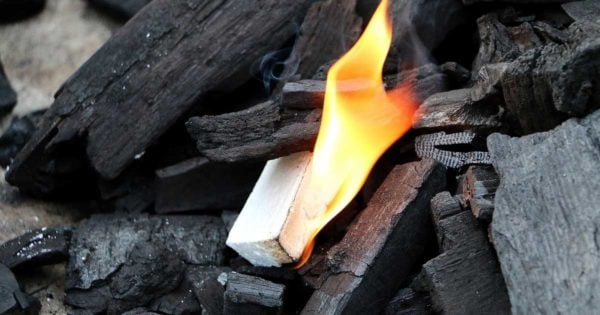 Lighting your charcoal grill with a grill lighter is simple – it takes about 40 minutes to heat up completely and this is how you do it:
Use enough charcoal – many people use too little charcoal, so the flame dies quickly

Stack all of the coals in a pyramid shape in one area of the grill

Place your starter cubes in various parts of the pile. Tuck them within so the flames can reach them

Open the ventilation. Use a grill lighter to light the fire starting cubes, then uncover the barbecue vent to let the air circulate freely, allowing the charcoal to light up faster

Set a timer for 40-45 minutes. The barbecue will be done when the timer goes off
How to Use Lighter Fluid to Light a Charcoal Grill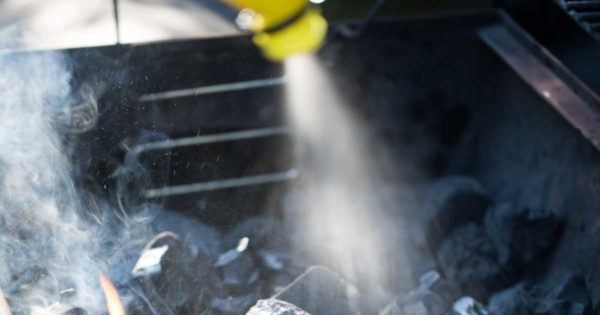 The best way to light a charcoal barbecue is with lighter fluid. Follow the steps below to learn how to use lighter fluid to light your charcoal grill:
Arrange your charcoal in a pyramid-like form

Sprinkle the lighter fluid over the coals evenly

You want a light, equal coating, but not too much – don't pour the liquid all at once

Wait some time and give the coals 30 seconds to soak the liquid. After that, light it with a matchstick

Don't add any more liquid once the coals are ablaze

The coals may take a couple of minutes to catch fire. Once done, you can arrange them evenly with a stick and begin cooking
How to Keep Charcoal Lit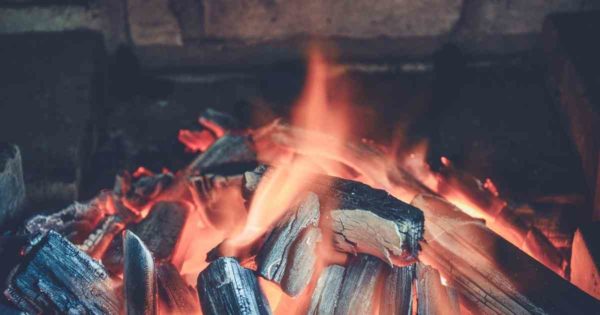 The easiest way to maintain your charcoal lit is to stir it every few minutes to allow the fire to grow stronger. There are additional elements to consider to help your charcoal stay lit, such as wet charcoal, dampers, and cleaning your grill.
Here's a quick approach to keeping your charcoal grills lit and ready to cook:
Dampers
Dampers are essential for keeping the grill lit and heated.
Each charcoal barbecue includes one or two dampers. They maintain the fire by controlling and moderating the airflow. The dampers can be adjusted to control how strong or weak the fire is.
More fire means more oxygen, so while heating up, open the vents and allow the oxygen to flow.
Clean Your Charcoal Grill
You should clean your charcoal barbecue frequently. Otherwise, the ash and grimes might cause it to burn out quickly. Cleanse your equipment more thoroughly than you think you need to.
Think About the Weather
The weather has a significant impact on keeping a grill lit. If the weather is moist, the charcoal may become damp and fail to light.
When it comes to barbecuing, the breeze is not your buddy. If the atmosphere is particularly windy, the fire may perish due to the intense airflow. To keep the fire from extinguishing, you may need to use protection or cover the barbecue with a lid.
Add Wood Chunks
Many people don't use wood for grilling. And those who utilize wood should be aware that many things can go wrong. It is possible to select the incorrect type, resulting in an unpleasant odor, or it may be overly moist.
Decent-quality wood chunks will maintain the charcoal barbecue hotter for longer.
Make Sure the Charcoal Is Dry
When we keep our charcoal in the basement on concrete floors, it occasionally becomes moist and wet.
Using wet charcoal can cause the barbecue to smoke excessively – they may never have lit up in the first place. So make sure your charcoal is completely dry.
How Do You Put Out A Charcoal Grill
We learned how to light a charcoal grill and keep it at a safe temperature, but it's equally important to know how to put out a charcoal grill.
Now that you've finished cooking, it's time to put out the hot coals.
The simplest method is to close the lid and vents on your charcoal grill – the lack of oxygen will make the fire go out
The coals, on the other hand, can take up to two days to completely cool down.
Conclusion
Maintaining a consistent temperature on your charcoal barbecue is a difficult task. Grill enthusiasts must practice for a long time before acquiring this skill. Knowing how to keep charcoal lit is critical because it is one of the most crucial aspects of barbecuing.
We hope our little guide provided you with some valuable tips and techniques.
Chill and grill! For additional information on how to become a grilling expert, visit BBQ Queens.
Last Updated on August 24, 2022 by Judith Fertig