A lot of people wonder if butcher paper and wax paper are the same thing. Both are kinds of paper products, but they have different uses and purposes. Wax paper is generally used in baking and other food prep.
On the other hand, butcher paper is often used to wrap meats and other food dishes that need to be preserved. Butcher paper vs. wax paper – what's the difference? We'll tell you! In this article, we'll look at the differences between these two types of paper.
Understanding Butcher Paper vs. Wax Paper
Butcher paper and wax paper areused for storing and protecting food, but they have some important differences. Let's start with the basics.
What Is Butcher Paper?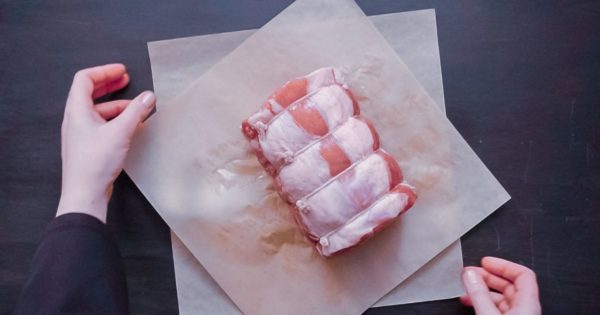 Butcher paper is a heavy-duty, water-resistant paper used in the meat industry to wrap around cuts of meat. Butcher paper was originally designed to wrap large cuts of raw meat, hence its name. It's often used in restaurants but can also be found in grocery stores or specialty shops.
You might also hear people refer tobutcher paper as wrapping, packaging, or versatile paper. At times, it's even with aluminum foil. It's easy to cut, so it's ideal for wrapping up single items like steaks or chops.
Butcher paper, also known as freezer paper, makes an excellent lining for a fridge. It helps prevent spills from soaking through into your refrigerator shelves. It also has a lot of uses, including:
Protecting your work area from blood and other fluids
Keeping meat from sticking to your countertop or cutting board
Ensuring you don't get any food particles on your hands when cooking
White butcher paper is also great for wrapping up cuts of meat before they go into the fridge or freezer. Ensure the meat isn't touching anything else! If you've got a lot of meat, this will help keep it separate so that it doesn't all freeze together in one big lump.
What Is Wax Paper
Wax paper is coated with wax to make it water-resistant. It's a popular choice with various applications, including wrapping foods and lining baking sheets. It's ideal for wrapping sticky or greasy foods, like bacon and cheese, since it's moisture resistant. The waxy texture of the paper also works well for holding sandwiches together and keeping them from getting soggy.
The wax coating makes the paper non-porous, so it doesn't absorb liquids or oils. This means that using a layer of wax paper will keep your baked goods from getting soggy. It's also helpful in keeping pieces of bread from getting stale. You have to wrap them tightly in pieces of wax paper before storing them in the fridge.
Wax paper is also sometimes used as a surface to cut meat, poultry, or fish. It's a perfect choice that keeps the cutting board clean. The wax coating prevents liquids from seeping into the wood of your cutting board and making it slippery.
Wax paper is typically reserved for the kitchen, where you'll use it inside your fridge or freezer. It's also helpful in many other places around your home, such as your medicine cabinet or bathroom. You can find wax paper in rolls or sheets, depending on what you need it for.
Similarities
Butcher paper and wax paper are both great for wrapping up food and keeping things sanitary.
Butcher paper can be used for wrapping food, covering meat in the fridge, or lining your kitchen countertops to protect them from spills. It's also great for painting with watercolors! Wax paper has a coating of paraffin or beeswax on one side. This makes it perfect for wrapping up baked goods like cookies or brownies.
This means that both butcher paper and wax paper have a place in your kitchen. Depending on your cooking and baking needs, they are essential for preparing and preserving food.
Both papers are easy to find at any grocery store. Butcher paper is usually found near the meats and fish section. On the other hand, wax paper can be found with other baking supplies and unbleached parchment paper.
Key Differences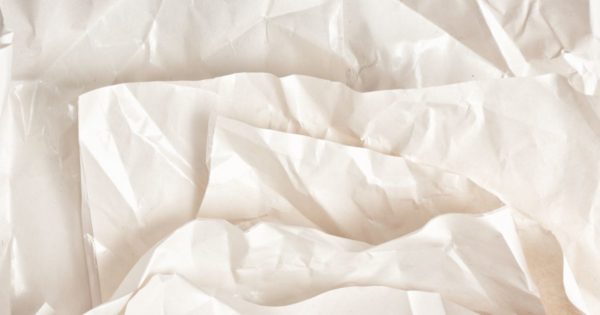 Butcher paper and wax paper both have a variety of purposes. They're similar in many ways, but there are differences between butcher paper and wax paper that you should know before you start using one over the other.
Butcher paper is made from heavy-duty paper that is durable yet easy to tear. Wax paper is a thin, translucent material used to prevent sticking.
Butcher paper is a heavy-duty paper that's often used in butcher shop environments. It's usually made of recycled fibers – such as cotton or recycled newsprint – and can be recycled. It's intended for use with meat, fish, cheese, and other foods that may leak juices when stored in plastic bags.
The porous surface of this type of paper absorbs these liquids so they don't drip onto the floor or other surfaces below them. It also has the strength to withstand repeated handling.
Butcher paper is thicker than wax paper. It's often used in industrial settings because it's good for protecting surfaces from spills and messes. Butcher paper comes in many different colors, while wax paper is typically white or clear. This makes butcher paper an excellent option for color-coding meats and other foods.
People have traditionally used wax paper for wrapping baked goods like cookies. This is to prevent them from sticking together during storage or transport. However, it can also be used on tables for covering dishes that need protection from dust or moisture while cooking. As such a versatile item, wax paper is a kitchen essential for many chefs and bakers.
Frequently Asked Questions
Are Butcher Paper and Wax Paper The Same?
No, they are not the same.
Butcher paper is a food-grade, multi-ply paper used to wrap up meats before cooking or freezing. It's made of three layers: two sheets of tissue paper separated by polyethylene film. The tissue paper prevents the meat from sticking to the polyethylene film while preventing liquids from leaking.
On the other hand, wax paper is primarily used for wrapping food. It melts at high temperatures, so be sure to keep it away from heat.
Can You Smoke Meat In Butcher Paper?
Yes, you can. It's not ideal for smoking meat because it's not designed for that purpose. Butcher paper is designed for holding food, not cooking or smoking it. It's usually used to wrap large cuts of meat, like a whole turkey or prime rib roast. If you're looking for something to smoke your meats with, consider using aluminum foil wrappers instead of butcher paper types.
Butcher Paper vs. Wax Paper uses?
Butcher paper is a strong, heavy-duty paper that is used in the meat industry to wrap and protect meat. It's also used as a surface for cutting, wrapping, and storing food. It's typically brown in color and made of recycled paper fibers. Wax paper is also made of recycled paper fibers, but it is coated with wax to prevent it from sticking. It's usually white in color.
Wax paper is best used to store baked goods and other foods. One thing you should never do with wax paper is put it in the oven.
Which One Should I Use?
If you're looking for a heavy-duty wrapping material that will keep your food from getting too wet or dirty, then butcher paper may be the best choice for you. But if you're looking for something with a more neutral color or something that can be used for storage purposes without getting ruined by grease stains, then go with wax paper instead!
Between Butcher Paper and Wax Paper Which One Is Best?
Both materials are great for wrapping food for storage or transportation. However, several differences between them should factor into your decision. Each one works best according to your needs. So you'll have to choose what you prefer between the two.
Conclusion
Butcher paper vs. Wax paper is a burning topic. Butcher paper and wax paper do not only differ in their strength but also in their uses. While they are both used to wrap foodstuffs and protect them during storage or transportation, they achieve this differently. Butcher paper is stronger and thicker than wax paper, so it can be used for more heavy-duty applications.
With proper planning, using both butcher paper and wax paper together can result in a festive venue that is both unique and stylish. Before planning, determine what you will use the paper for first. Then look at your style and theme, and pick which type of paper best suits your project. Maybe even involving parchment paper may bring it out better!
Last Updated on September 3, 2022 by Judith Fertig