Grill, smoke, sear, rotisserie, repeat! With the right small propane grill, you can enjoy superior restaurant-style delicious meats wherever and whenever.
These grills are extra compact, extra lightweight, and highly portable. They are meant for user-friendliness. Let's see what the market has to offer.
How to Buy the Best Small Propane Grill
I grew up using charcoal grills, but then a friend introduced me to small propane grills, and I couldn't believe what I'd been missing. I was chuffed to bits by the portability and user-friendliness of some of these models.
These grills are easy to start, and they light up quickly. After they light up, they cook at a steady temperature, and control is by the tune of a button.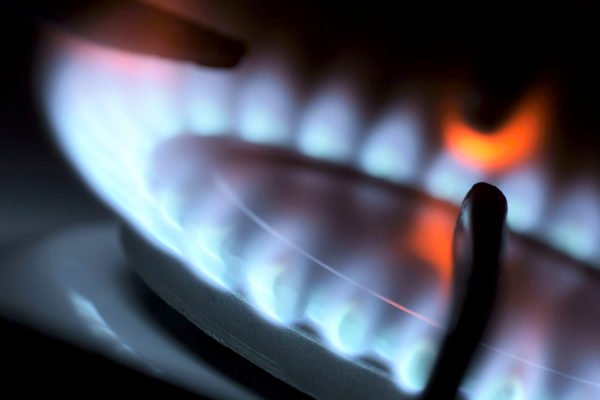 When working with a charcoal grill, get ready to roll up your sleeves. Grilling with charcoal is involving; it takes longer and is messier than would be appropriate for a camping or tailgate party.
Today I am a gas grill enthusiast, and I can tell you that no two models are made the same. When shopping for a small propane grill, here are the things you might want to consider.
Sized for portability
The best small propane gas grill weighs around 20 pounds. This is the expert-recommended weight for grilling on the go, but some models may weigh slightly more or less depending on the features you prioritize.
By getting something that weighs between 25-30 pounds, you may get extra cooking space for preparing enough food for big families/many guests. But then you would have to make small sacrifices on compactness and portability.
By getting a grill that weighs less than 20 pounds, you optimize conveniences such as portability and ease of storage. These grills can even fit in the legroom of your car or boat, but then you will have to live with a smaller cooking area. Yours will be forever a party for two.
Designed for portability and user-friendliness
As mobility is the primary attraction for small propane grills, I would focus on features such as carry handles, foldable legs, and stands.
The best small propane grills I have encountered feature a briefcase-like design with carrying handles. You could probably even carry these to the office without anyone realizing that something is cooking.
When it comes to cooking handles, remember to test for comfort. The handles should be insulated and located far from the cooking surface.
Get a grill with the most heating power
Ultimately when grilling, the better the heat, the better the meat. Faster cooking was one of the reasons I switched from charcoal to propane, so I think that heat capacity matters greatly.
In these models, the heating potential is measured in British Thermal Units. More BTUs mean more power–experts recommend having at least 100 BTUs per square inch of cooking surface.
Capability for independent temperature adjustment
The best small propane grills I know feature two to three burners that can each be controlled separately.
You can set a lower temperature on one to slow cook your meals and another one higher for warming your food or preparing veggies. This is the god-send kind of versatility that you can't get with charcoal grills.
Built for durability
Some propane grills out there feature flimsy metal and plastic construction that break or melt after a short time. Find a grill with durable stainless steel, cast iron, or cast aluminum firebox. The case and frame should be built to last as well.
Handles, stand, and legs made of metal also perform better than plastic parts. Porcelain-enameled grates and firebox will prove durable and easier to clean than other types of finishes.
The Best Small Propane Grills of the Year
Weber 51060001 Q1200 Liquid Propane Grill

Weber Q1200 Liquid Propane Grill, Titanium

One stainless steel burner produces 8500 BTU-per-hour to heat 189 square-inch total cooking area. Dimensions - Lid Open and Tables Out (inches)-24.6 H x 40.9 W x 20.5 D. Lid Closed and Tables Out...
Porcelain-enameled cast-iron cooking grates and cast aluminum lid and body
Fully assembled out of box. Battery type: AAA

Last update on 2023-09-22 / Affiliate links / Images from Amazon Product Advertising API

Editor's Comments
At less than 30 pounds, it should be an effortless experience cooking with this grill. Its bowl-like design is popular right now in the market where small portable gas grills are concerned.
What this design does is make it readily compatible with foldable and table stands. I have seen my friend comfortably work with the Weber 51060001 Q1200 Liquid Propane Grill using the Weber 6557 Q Portable Cart.
Easier storage is a guarantee with this portable gas grill. Its lightweight and compact dimensions of 4.6″ H x 40.9″ W x 20.5″ D means that it can fit into your pantry with ease. It comes highly recommendable for those with small kitchen spaces.
For its compact design, you get 189 square inches of cooking area. One innovative feature that I like here is the shelf-like extension on each side of the grill. You can leverage this space to chop your veggies or season your meats before placing them in the fire. These extensions are foldable when it's time for storage.
The other reasons why this model starts our review include the cast iron cooking grates that are porcelain enameled. Every high-end grill uses a porcelain enamel finish these days. This is a feature of durability, elegance, and ease of cleaning.
As for the cast iron, experts say that it provides better heat retention. The other thing I know for sure is that cast iron is sturdier than aluminum.
Pros
Designed for compatibility with all stands
Light and compact, with chopping space
Battery assisted ignition for speed and reliability
Cons
Low heat output
Doesn't work okay in high altitudes

Coleman RoadTrip 285 Portable Stand-Up Propane Grill

Sale

Last update on 2023-09-22 / Affiliate links / Images from Amazon Product Advertising API

Editor's Comments
If I could, I would brand this grill as a camping companion for carnivorous adventurists. But let's see whether it's worth your time.
If you are looking for portability, then you might fall in love at first sight. Why? It's because its briefcase –like the design–could help you swing it around in style.
If you are wondering about weight, the Coleman RoadTrip 285 Portable propane grill weighs 25.6 pounds, making it lighter than the first entrant in our review. You could handle it un-assisted and without breaking your back.
Its morphology makes for a cooking appliance that could fit right in the back seat of your car.
Additionally, you get 285 square inches of cooking space that I think facilitates enough food prep for a modern family. But unlike Weber 51060001 Q1200, you get three burners with this baby. You could roast ribs, steam veggies, and do much more with the grill's three sides.
Whatever you are cooking, the manufacturers assure that you will be able to control the temperature independently. For you, that means being able to cook everything at once so you can get to the best part, which is eating, of course.
This grill uses a 16 oz propane cylinder. But I don't like that the fuel tank is sold separately.
Even so, I like the push-button start function, which elevates user-friendliness; and the thermometer included, which leads to precise temperature regulation and tastier food.
Pros
A larger cooking area than the first propane grill
A briefcase-like design for portability
Electric start for speed and ease of use
Three burners and independently adjustable temperature zones
Cons
The table is sold separately
Low heat burners meant for slow cooking

Cuisinart CGG-180T Petit Gourmet

Sale

Cuisinart CGG-180TS Petit Gourmet Portable Tabletop Gas Grill,...

150-SQUARE-INCH PORCELAIN ENAMELED COOKING GRATE: 150-square-inches of porcelain enameled grates give you a spacious cooking surface is able accommodate lots of food at one time while still...
5,500 BTU BURNER: Features a 5,500 BTU burner, a twist to start electric ignition and precision temperature gauge to give you the ultimate temperature control.
COMPACT ENOUGH TO TAKE ANYWHERE: The grill measures 18.5 x 16 x 11.5 inches and with stand. The grill weighs only 17 lbs., making it easy for transport and ideal for decks, patios and balconies,...

Last update on 2023-09-22 / Affiliate links / Images from Amazon Product Advertising API

Editor's Comments
If you like the briefcase design of the Coleman RoadTrip 285, you might also like it on the Cuisinart CGG-180T Petit Gourmet. But in my opinion, this model is sleeker, and there are one or two things here that make it shine above the rest.
First off, its extremely compact design makes it a worthwhile consideration for balcony grilling.
I would say that its bright red color is very attractive. This could be the tailgating propane gas grill that turns heads in your next tailgate or camping party.
The manufacturers promise that its durability is as excellent as it looks as the paint doesn't peel.
What I like most about the Cuisinart CGG-180T Petit Gourmet is that it comes with stabilizing aluminum feet. I'm sure you know how some grills wobble dangerously when you turn a piece of chicken. Well, here you have legs that should hold steady through the cooking.
The Cuisinart CGG-180T Petit Gourmet weighs 14 pounds, making it lighter than the Coleman RoadTrip 285 and Weber 51060001 Q1200. For me, that weight is awesome-sauce for grilling on the go.
Unlike the Coleman RoadTrip 285, the Cuisinart CGG-180T Petit Gourmet propane grill features a carry handle to complete the briefcase design. That makes life easier for a DIY chef.
The appliance gives you 145 square inches of cooking area. The heating capacity is 5000 BTUs for decent cooking speed, and the grates are porcelain-enameled for durability and easy cleaning.
Pros
Much easier to carry than previous grills
Weighs below 15 pounds
Battery assisted ignition and temperature control
Cons
It uses many plastic parts that are prone to melting
Igniter doesn't work smoothly

Coleman Roadtrip 225 Portable Propane Grill

Sale

Last update on 2023-09-22 / Affiliate links / Images from Amazon Product Advertising API

Editor's Comments
You get the same compact design as in the Coleman Roadtrip 285. I like how easy it is to fit this propane grill in the pantry or the trunk of the car.
When it's time for cooking, you get 225 square inches of space, and depending on the size of your family or party, this cooking area might be enough for good-sized servings.
I love that the design features two burners, each with separate temperature control functions. You can leverage this aspect for faster cooking. You can whip up a quick snack on one side of the grill as your main dish cooks slowly for the best flavors.
There are graphics included that should help you with the ignition and temperature control. These can be highly essential for beginners.
The grates are swappable. In other words, if this new grill will serve as a replacement for your old grill, you may be able to use the old cooktop on this unit.
The low profile stands make for easier setup, which means you can convert any flat surface into your cooking table.
Pros
Decent cooking space
Compact and lightweight at 25 lbs
Electric ignition and temperature control
Cons
No table included
No side handles

Char-Broil Grill2Go X200 Portable TRU-Infrared Liquid Propane Gas Grill

Sale

Last update on 2023-09-22 / Affiliate links / Images from Amazon Product Advertising API

Editor's Comments
The Char-Broil Grill2Go X200 propane grill looks rigged and ready to beat any weather.
It has a compact briefcase-like design, though it might feel a little bulkier than the other models in this review. Part of the reasons for that includes the sturdier legs and side handles, which are essential for portability and safety when cooking.
You can set this model on any surface and make a tasty steak. After that, you can lock the lid and tote it around like it's nothing. I would recommend this model for roadies and campers that need robust and low maintenance gear.
The firebox is made of cast aluminum. Experts say that this is just as sturdy and durable as cast iron. The frame and legs are made of high impact plastic.
This grill gives you 200 square inches of cooking space. A temperature gauge is included to help you cook at the right temperature for flavor and tenderness.
The main burners yield 9,500 BTUs of heat, which means reliable performance and faster meal preparation.
The grill uses the Char-Broil TRU-Infrared cooking system that reportedly prevents flare-ups and maintains even cooking temperature on the grates.
Pros
It is lightweight at 20 pounds
Cast aluminum firebox and lead for durability
Even heating with minimal flare-ups
Cons
It tends to overheat; no reliable temperature control
Sometimes gas valve doesn't close properly, making it a fire hazard

The Best Pick
The Coleman RoadTrip 285 Portable Stand-Up Propane Grill is our recommended pick of the bunch. It weighs less than 26 pounds and is designed to be carried like a briefcase
Despite its lightweight and compact nature, you get 285 square inches of cooking space with this unit. This is more than its smaller peers offer. On top of that, the grill uses three burners, each with independent temperature control.
There is a thermometer included for cooking accuracy. Lighting can be done via an electric push-button function. These features make for a small propane grill that just might make you never want to buy a bigger model.
Last Updated on September 4, 2020 by Judith Fertig