Do you have to forego barbeque when it rains and snows? Not anymore. Smokeless indoor grills, such as the kind Phillips makes, can enable you to grill in the house from the comfort of your couch.
Their biggest selling point is the infra-red technology that minimizes smoke and revolutionizes grilling efficiency. Let's find out more about the best Phillips smokeless indoor grills in this review.
Click to jump straight to each topic:
Best Philips Smokeless Indoor Grills Buying Guide
I saw the Philips Smokeless Indoor Grill over at a friend's house, and I fell in love at first sight. My friend was able to grill indoors with virtually no smoke. The cooking was convenient and fast, and the outcome amazingly delicious. I knew I had to have one of these.
I pored over reviews and researched Phillips smokeless indoor grills online and their infrared technology. Here is some insight that could be helpful for your purchase decision. It worked for me and I hope it works for you.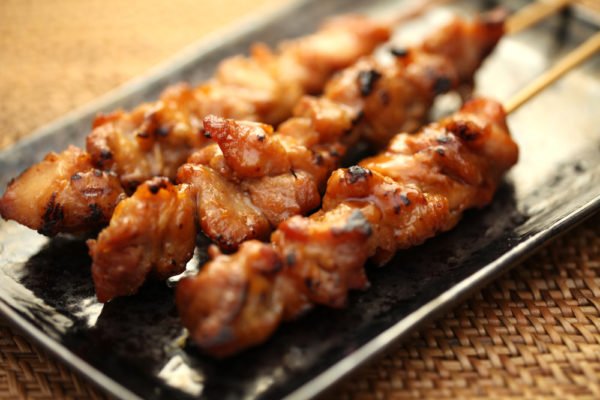 Infrared technology is a must-have
What sets the Phillips smokeless indoor grills apart from the other models on the market is the infrared technology that comprises their heating elements. This technology directly radiates heat into the food on the grates, reducing the chances of smoke to almost zero.
The result is also faster food preparation and energy efficiency.
The best Phillips smokeless indoor grill combines the infrared heating elements with reflectors for even heating. These models also use a drip pan that prevents fat from dripping into the fire.
If you have these features on your grill, you can be sure that you will be able to grill indoors without smoke, odors, or sizzling sounds.
Prioritize user-friendliness
I can say so far that most Phillips smokeless indoor grills are much simpler to handle than their contemporaries on the market. They are electric grills with fewer moving parts. When you choose these models, all you need to ensure is that you have an outlet of the right voltage. Then, just plug it in and you will be ready to grill.
Focus your search on grills with a well-designed drip pan for the least amount of grease spattering in the inside. It will make it easier to clean, and also minimize the risk of smoke when cooking.
And if you want more usability, find a model with washable grill plates and pan. It would be a worthwhile investment.
Seek versatility and temperature adjustability
One of the caveats that you may have to live with when you buy a Phillips smokeless indoor grill is a single temperature setting. The appliances come pre-calibrated to heat to 446°F, which they say is the optimal temperature for cooking meat.
Beware that this temperature setting might not be ideal for seafood and veggies. In light of that, you might want to find a Phillips grill with two heat settings, one high and one low.
Some models further feature two grill grates: a cast aluminum cooktop for steak and stainless steel cooktop for seafood and softer food items.
The difference is in the heat transfer and heat retention of these cooktops, giving you some semblance of flexibility in the kitchen.
Even and faster heating
Advanced Phillips smokeless indoor grills have new infrared and convection heating technology that speeds up cooking and saves energy. When the heating element is on, you attain optimal air circulation to keep your meats tender while retaining a higher temperature.
The latest models will give you fast cooking by combining convection and diffused infrared. With these perks, you should be able to achieve evenly cooked food with such grills without sacrificing on user-friendliness.
Durable construction
Find a Phillips smokeless indoor grill that can serve you for many years. The best models have a robust stainless steel construction. They utilize cast iron or cast aluminum grates that are virtually resistant to warping.
These grates are also non-stick, which makes cleaning an effortless task. In the best grill, food does not burn or stick to the surface of the cooktop. When it's time to clean, you can simply wipe it off with a paper towel or rinse with soap and water.
Quick set up
Find a Phillips smokeless grill that comes with readily assembled parts. These should be compact parts that take little effort to assemble so you can start making your delicious food. One thing that you can be sure of is that, unlike charcoal and gas grills, assembling the Phillips grills is a tool-less and speedy operation.
Optimal lighting
One of the drawbacks of the infrared heating elements in grills like these is too much brightness. It makes it hard to monitor how well your steak is cooking.
Find a Phillips indoor grill model with a lower brightness setting so you can cook with ease.
Cooking space
Another potential drawback of smokeless indoor grills is the size of the cooking area. Don't expect to get the humongous cooking surface that is characteristic of charcoal or gas grills. You cannot host a party with these grill models.
Nonetheless, find a unit that makes it possible to cook for your family in a single round. While looking at the cooking surface, however, remember that that is inversely proportional to compactness and portability. If you want something lighter and easier to store in your pantry, accept the small cooking area, and move on.
Check the power rating
When buying a Philips smokeless indoor grill, remember to look at the power rating. It shows how fast and powerful your grill will heat up. Most units from the brand can heat up to 1660 Watts.
The Best Phillips Smokeless Indoor Grills Review
Philips Smokeless Indoor Grill, Avance Collection HD6371/94
Editor's Comments
The Phillips Avance Collection HD6371/94 sets the center stage for trouble-free indoor grilling with its multi-feature configuration:
Infrared technology
As the first model in the Phillips line of smokeless indoor grilling, the Avance Collection HD6371/94 features infrared grilling technology.
Infrared is supposedly how the company was able to come up with totally smokeless grills that can be used indoors. You can cook in the house and not worry about defacing your walls or the smoky odor living on your clothes for days on end.
But there are other documented advantages of cooking with an infrared-enabled grill. For instance, using a grill with an infrared element should help with even heat distribution. The results could be visually appealing barbeque results and tastier foods.
Experts and enthusiasts confirm that you may be able to cook much faster with infrared grills. These are some of the attractive and advantageous aspects of the Phillips Avance Collection HD6371/94. This may be the long-overdue opportunity to modernize the way you cook your meats.
Oil drain
Another notable feature with the Phillips Avance Collection HD6371/94 is the drip tray at the base of the grill. This part collects the dripping oil from the grilling process. Imagine grilling right on your table and not worrying about creating a mess.
In cooking operations, the manufacturer conveys that the grill tray remains cool and minimizes the splattering of oil. This design aspect, they say, further helps to reduce the risk of smoke.
Be forewarned that when cooking meats such as pork, lamb, and others with more fat content, you may get some smoke. It results from the spattering, but it may not be as intense as with standard grills.
Set up and cleaning
The Phillips Avance Collection HD6371/94 is an electric indoor smokeless grill. Typically when I hear of an electric unit, I picture user-friendliness. To that effect, they have designed this with a single temperature setting 446°F s the optimal temperature for grilling meat.
While a single temperature guarantees less fumbling around or babysitting the appliance as it cooks, it can be a limitation. It means that you will only use the appliance for meats—no veggies, mushrooms, or oysters.
But you might appreciate the way the grill top is non-stick. That helps with easier and faster cleaning. The included non-slip feet hold the grill steady when cooking.
Pros
Non-stick cooktop
Smokeless infrared technology that helps with even and faster cooking
Designed for user-friendliness
Has a durable stainless steel construction
Cons
Infrared lights make it hard to monitor cooking results visually
Smaller cooking space

Philips Kitchen Appliances HD6371/98 Premium Smokeless Electric Indoor Grill, 2.3, Black
Editor's Comments
The Phillips HD6371/98 Premium Smokeless grill has plenty in common with the Phillips Avance Collection HD6371/94. They are both electric models with infrared smokeless cooking technology.
Infra-red technology
Just like the Phillips Avance Collection HD6371/94, you may be able to cook quickly and without a hitch with this model, owing to the infrared elements it uses.
The design promotes an indoor smokeless experience. And if the hype is true, this feature may also optimize energy efficiency in your kitchen.
Oil drain
Like with the Phillips Avance Collection HD6371/94, there is an oil drain feature on the Phillips HD6371/98 Premium Smokeless grill that should allow for smokeless cooking and less mess in the kitchen.
Set up and user-friendliness
The Phillips HD6371/98 Premium Smokeless grill is supposedly designed for faster set-up. It's an electric grill just like its predecessor, which should be a guarantee of simplified setup and use.
This model similarly uses a single temperature setting of 446°F, which is reportedly the right grilling temperature for different meats. It helps with simplicity, but beware that working with one temperature setting reduces versatility as far as what you can cook.
Cleaning
The grates are cast aluminum and reportedly designed to be non-stick, which should help with both durability and ease of cleaning.
Pros
Faster set up
Smokeless cooking
There is an oil drain feature for better cooking
Cons
Small cooking surface
Grill frame prone to melting

Philips Avance Indoor Grill Plus HD6372/94
Last update on 2022-08-13 / Affiliate links / Images from Amazon Product Advertising API
Editor's Comments
The Philips Avance Indoor Grill Plus HD6372/94 is much like the previously reviewed models. It's an electric grill designed for indoor smokeless cooking, with a few improvements here and there.
Infrared technology
You get the brand's famous infrared technology that supposedly keeps the smoke low. Beware, though, that the brand does not make a zero smoke promise. Infrared technology only minimizes the amount of smoke.
Further benefits may be better tasting barbeque. That's because of the improved heat distribution typical of infrared heating elements in grills such as these.
Oil drain
During grilling, oil drips to the collection pan where you can deal with it later. I like this inclusion. It makes grilling less messy. And by minimizing direct contact between fat and fire, you can cook with minimal smoke, odors, and crackling sounds. It makes you a good neighbor.
Set up and cleaning
The Philips Avance Indoor Grill Plus HD6372/94 product specs speak of faster and easier setup. It's a compact tabletop electric grill, so I think an easy setup is to be expected. Cleaning, they say, is also a breeze.
But you will be working with a single temperature of 446°F, which may be good or bad depending on the versatility you want.
Interchangeable grills
The primary difference between this model and its predecessors is that it uses two interchangeable grills for grilling. You can use the non-stick aluminum grill for steaks and burgers. A second steel grate is meant for fruits, veggies, and softer food items … so you have some versatility here, after all!
Pros
Infrared technology and oil collection pan work as expected
Easier set-up and faster cleaning
Two cooktops for different types of cooking
Cons
Cleaning may not be as easy as they say
Infrared too bright

The Best Pick
The Philips Avance Indoor Grill Plus HD6372/94 is the most advanced of the three Phillips smokeless indoor grills. It gives you all the features that are contained in the Philips Avance Collection HD6371/94 and the Philips Avance Collection HD6371/98 models. These include the infrared technology for smokeless cooking, an oil drain, and easy setup and cleaning.
But this model has one advantage over the other indoor smokeless grills: it uses two interchangeable grates that might give you that much-needed versatility in the kitchen. You get one non-stick aluminum grate for steak and burgers and second steel grate for fruits and veggies.
These features make the Philips Avance Indoor Grill Plus HD6372/94 our top recommended Philips smokeless indoor grill of the year.
Last Updated on September 7, 2020 by Judith Fertig