This article is for new members just joining BBQ Queens.  Some may have already bought a pellet cooker, others will be "looking".  Whichever you may be, I hope that by reading it you'll get a quick education in two things that cause a lot of headaches to some new pellet cookers:  What kind of pellets to buy and what to expect in terms of smoke flavor from your pellet machine.  If you are "ready" on both counts I think you'll really enjoy the adventure that all of us seasoned cooks here on BBQ Queens already know about.  First . . .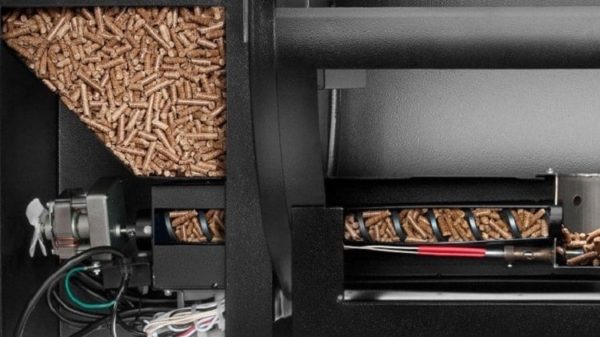 DON'T COOK ON "HEATING PELLETS"
Pellets are made of ground-up wood, pushed at very high pressure through an extrusion process then "chopped" into variable lengths that look a lot like rabbit food.  The pellet cooking technology we use today arose from manufacturers who developed pellets as a source of heat that can be a viable alternative to fossil fuels and who built machines to fire boilers or heat exchangers for space heating or industrial ovens.  It works well, so the technology "branched" into outdoor cooking.  But, heating pellets may contain resins, binders, glues, scrap soft wood and finishing agents that aren't compatible with cooking.  Thus, cooking pellets must come from sources of pure hardwood.  You wouldn't cook a steak over a burning painted, pine bedside table, so don't use heating pellets in your pellet cooker!
Using heating pellets for cooking may be tempting.  There's often a significant cost difference.  That's because heating pellets can be made from inexpensive "scrap" and any noxious gasses or solids produced in burning them don't get into the heat exchange process and are vented off.  In a pellet cooker, though, you want pure heat and clean smoke – the products of combustion are going to touch your food!  Manufacturers of cooking pellets certify their raw materials as free of agents that could contaminate food.  At present, there are no government regulations concerning this manufacturing difference, but chances are there will be some as the popularity of pellet cooking grows.
What flavors?  Well, that's just part of the fun.  Look around the site and you'll find lots of posts about favorite types and brands.  My advice is to start out by buying smaller quantities of several brands in several wood types.  Once you find out what works best for you there may be some significant cost savings from buying in bulk.  You'll see a lot of posts where BBQ Queens in an area will go together to share a large order and save on shipping expenses when there isn't a cooking pellet dealer nearby.
KNOW WHAT YOU LIKE WHEN IT COMES TO SMOKE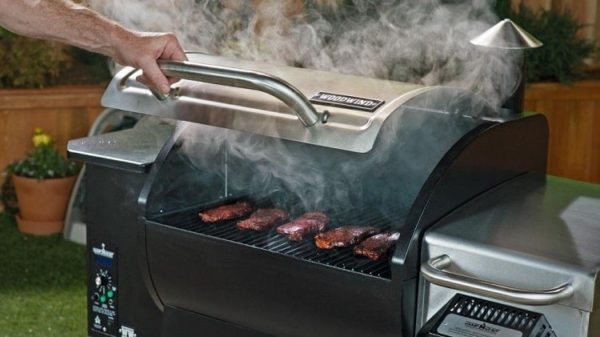 "Smokiness" isn't the same for everyone.  To put it succinctly, if you like heavy smoke flavor in your cooking, pellet cooking may not be for you.  Pellets are burned in a pellet cooker by moving them from a hopper into a fire pot with an auger.  An igniter operates temporarily to get them going, then the auger continues to push pellets into the resulting fire at a controlled rate where added air from a fan burns them relatively efficiently, without clouds of heavy white smoke.  At lower temperatures (usually less that about 300 degrees), thin "blue" smoke is produced.  Above this temperature, due to the efficiency of the fuel and the method, very little smoke happens.
One great advantage of pellet cooking is convenience!  The frequent fire-tending demanded by most charcoal and wood-burning cookers isn't necessary.  The modern pellet cooker will maintain a set temperature (or close range) as long as there are pellets in the hopper — the controller does all the work.  There's even a joke among competition cooks:  You can tell the pellet cookers from the others because they look rested – they weren't up all night tending the fire!  For the backyard chef, a pellet cooker offers much the same convenience as gas.  Just fire it up and go.  But, unlike gas, you'll get delicious wood smoke to augment the flavor of what you cook, particularly at lower temperatures.
The intensity of smoke flavor obtained from the basic pellet burning process is what I'd call "adequate".  Using quality pellets and knowing the time/temperature relationship will infuse smoke into the cook.  It will not typically be intense, though.
In barbecue competition, this can be an advantage.  Over-smoking is a frequently voiced comment in the judging process (over-saucing is another one).  Winners in competition cooking must cook to standards that involve creating interesting and exciting balances of flavors, coming from the meat, the spices and the sauces, not just the cooking method.  I once had the enjoyable experience of tasting the same meats, cooked using the same recipes, by a Grand Champion cook on both a pellet smoker and a "conventional" wood pit at the same time.  Both cookers were top-of-the-line, expensive units.  The result was no appreciable difference in smokiness and only slight variations in any other qualities!
For the casual or backyard cooker, pellet cooking may be either a blessing (providing better balance in flavor) or a curse (not enough smoke flavor depending on personal taste).  Also, if you are accustomed to cooking on charcoal or with wood, you'll need to adapt your recipes and approaches to pellet cooking.  This is a process, not an event.  It may take several tries, keeping notes and records as you go, to perfect your techniques.  To my experience, the cooks who say they are disappointed in pellet cooking results are either those who seek smoke as the dominant flavor in their cooking, or those who have not taken the time to adapt their processes and recipes to this new technology.
There are several manufacturers of "smoke augmentation" gear.  These can be added to a pellet cooker to intensify the smoke flavor.  However, before you go to the time, effort and expense of any smoke augmentation, cook without it.  Experiment with your recipes, cook times, temperatures and pellet types.  If you need more smoke after that, go for it by whatever method you see fit.
ENJOY COOKING!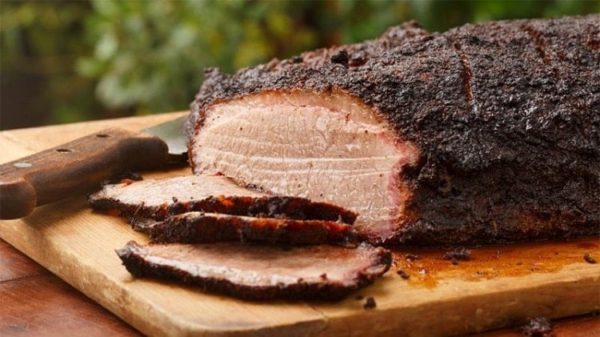 Most seasoned BBQ Queens report doing a lot more cooking than they did before switching to pellets.  Why?  Pellets are versatile, safe, clean, and efficient.  You can smoke, bake, roast, and grill with confidence on a pellet cooker and chances are you'll be inspired by all the new ways to cook lots of different foods you'll find on this site – you'll probably also invent some yourself!
Hub
NOTE:  THE OPINIONS AND POINTS OF VIEW EXPRESSED IN THIS ARTICLE ARE THOSE OF THE AUTHOR ONLY AND DO NOT NECESSARILY REFLECT THE OPINIONS OR OR POSITIONS OF THIS SITE'S OWNERSHIP OR MANAGEMENT
Click to jump straight to each topic: